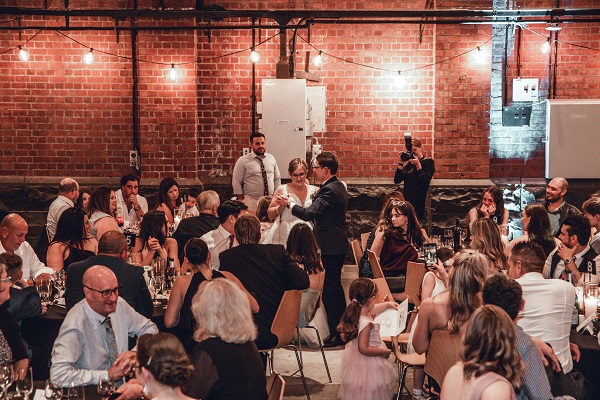 When picking music during the wedding preparation process, the processional and recessional songs played throughout the ceremony are thought of over the bridal party music entrance. Furthermore, selecting songs for the crucial dances throughout the reception (such as the First Dance, Father/Daughter Dance, and so on) should take precedence over the Bridal Party Entrance. Unfortunately, many couples have recently failed to evaluate and eventually pick a primary wedding reception entry song once these important music decisions have been made. However, while choosing a Bridal party music Entrance, we recommend the following.
THINGS TO THINK ABOUT FOR THE BRIDAL PARTY MUSIC ENTRANCE:
Bridesmaids and Groomsmen:
Who should be acknowledged and congratulated? Parents? Is there a bridal party? What if it's only the bride and groom? What about the Ring Bearer or the Flower Girls? Can they stay out of Mummy's way long enough to walk in? Before the announcement, these considerations should be incorporated into the Wedding Entrance preparation process.
Music Selections:
Will everyone sing along to the same song, or will the music choices be varied? Will they be picked for each couple in the bridal party and coordinated? For example, Wedding DJ Matt will frequently play one song for the bridal party before switching to another song (typically with a faster tempo) for the bride and groom to play as they enter the reception.
Instrumental Song Versions Should be Played When Possible: 
DJs will frequently play the instrumental version of the music choice chosen so that they may speak over the music without shouting over the words. For example, suppose you want to walk into a song with lyrics or expect to walk into a particular line of a song. In that case, the DJ will most likely raise the level of the music while no names are called, then reduce it so that wedding guests can hear the next bridal party member enter the reception.
Make it entertaining, upbeat, and excellent!! :
There are no obscene dance steps from the bridal party, but it's also a good idea to avoid songs that would be improper for all those present to hear at a wedding or have harsh language in the lyrics.
Be innovative:
Bridal Party members dancing or doing something exciting while heading into the reception and the dance floor are generally the most memorable entrances. These behaviours result in stunning photographs that the photographer may record! Consult DJ Matt for suggestions on making this section of your wedding stand out so that all of your guests know it's time to get the celebration began!
When it comes to a Grand Entrance, couples have many options. Contact us to learn more about our offers!
---
For more information about our Wedding DJ Yarra Valley services, you can contact us at 0411 587 506 or click here. 
Want to add photo entertainment for your event? Click here for more information. 
We service Melbourne, Yarra Valley, Mornington Peninsula, Bayside, Dandenong Ranges, Phillip Island and other parts of Victoria.