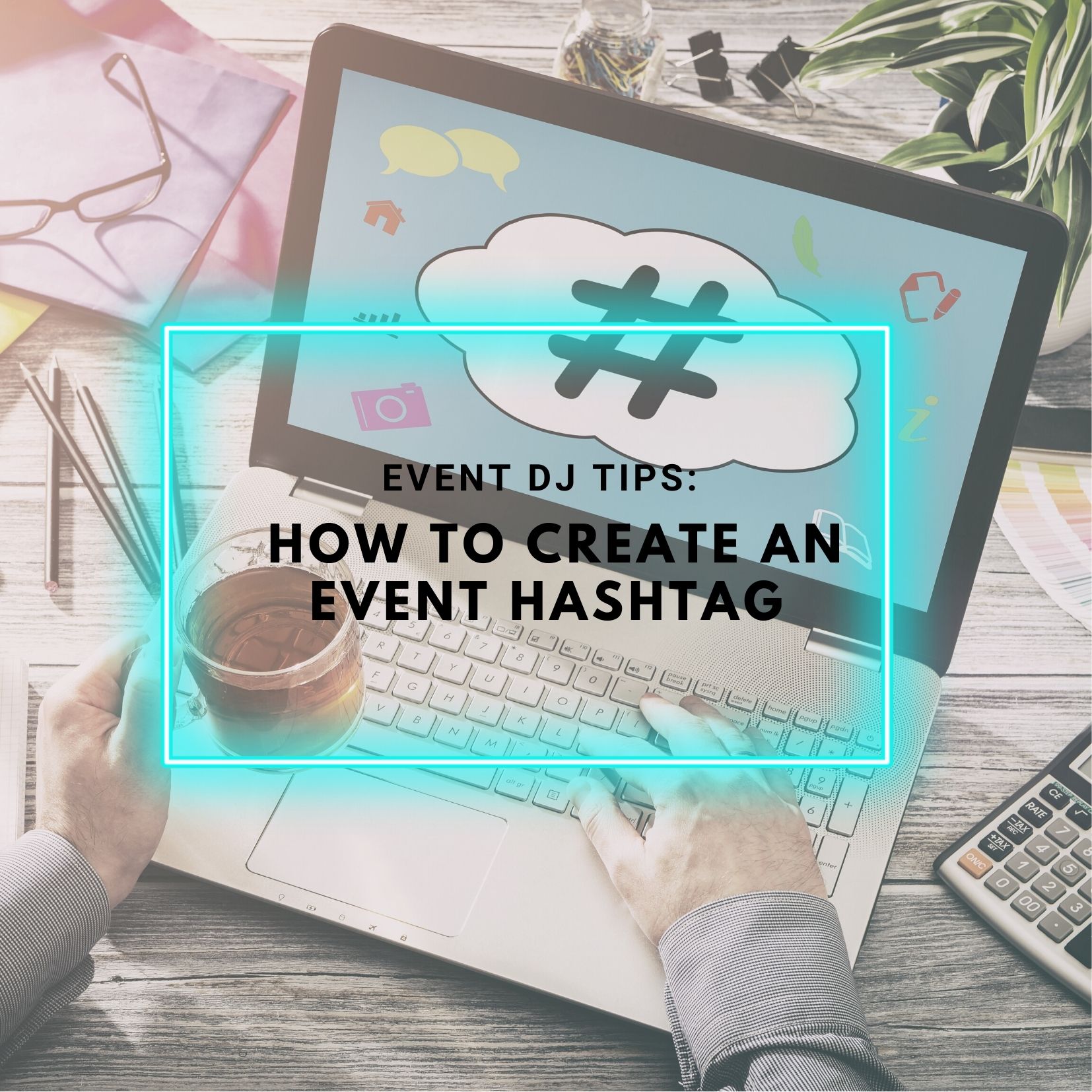 Event DJ Tips:
How to create an event hashtag
Tapping every possible means to make your event known, especially in the past, could be as simple as sending personal and printed invites, radio or television announcements, or posting on one's social medial page, platform, or personal account. But a lot of people have uncovered the power of hashtags. Before, any celebrity or television host would write the sign # on clean sheets of paper and show it on live television or live streams online as part of handmade fun and fan signs. But this is not just like a fad that fades away in time as one types in # sign to advertise events, products and businesses digitally online.
Your event could reach the awareness of many people and make it more successful with more photo sharing in the process of using hashtags.
But how to create an event hashtag? Here are simple ways to do so:
Simple and easy to recall

 – it is not just typing words that are not spaced after the # sign, but it is more likely thinking of words that are not jargon or grandiose terms that are too complicated to read and understand. Use words that are intelligible to any kind of people and those that are typically not so hard to remember.

Be careful not to confuse your hashtag with an existing one 

– modify if needed to avoid having the hashtag confused with another pre-existing one.

Use words or letters/abbreviations that somehow give a peek of what the event is all about

– some provide initials of their events and popularly include the date with it so that people would have a hint when and what will happen. Not as complex as a news lead, though, or must have that sort of prescribed number of words or letters. Keep it short and simple as they say.

It must not have been used before or replicate another particular event

 – before coming up with one's event hashtag, research first to check if one accidentally duplicated a specific hashtag used before. At least, you would be able to change it before giving out the hashtag.

Must one be able to keep track of how many people can see it and spread it in the process

– How many people are likely to know the hashtag and how frequently it was shared with other people? Look for apps, maybe or anyone, anything that keeps track of all this online.

Now that everyone is familiar with the event hashtag, what's next? There must be a way to interact

 with those who used the hashtag; there must be interactions. One can show gratitude by "flexing" a simple thanks to everyone during the event and even after. Or, if one is generous enough, think of simple tokens as keepsakes to be given away.
Be seen, be heard and be remembered and be supported through and through and have more attendees. These are what hashtags are for – fun, photo sharing and many more.
Photo Mosaic Wall – Create Your Own Hashtag 
Our Photo Mosaic Wall can create mosaics with photos taken at an event using hashtags. As people upload photos using your event's hashtag, the images are automatically uploaded to create a huge photo mosaic of anything you like. The photo mosaic display is definitely a great way to attract people to upload their photos at your event while using your hashtags on Twitter.
The physical huge mosaic photo can be anything you like: from a Pre-Wedding Photoshoot, family photographs to logo or image of your brand to help market yourself and your company.
---
Event DJ Tips: DJ How To Create An Event Hashtag blog by Yarra Valley Wedding DJ
For more information about our Event DJ Yarra Valley services, you can contact us at 0411 587 506 or click here. 
Want to add photo entertainment for your event? Click here for more information. 
We service Melbourne, Yarra Valley, Mornington Peninsula, Bayside, Dandenong Ranges, Phillip Island and other parts of Victoria.