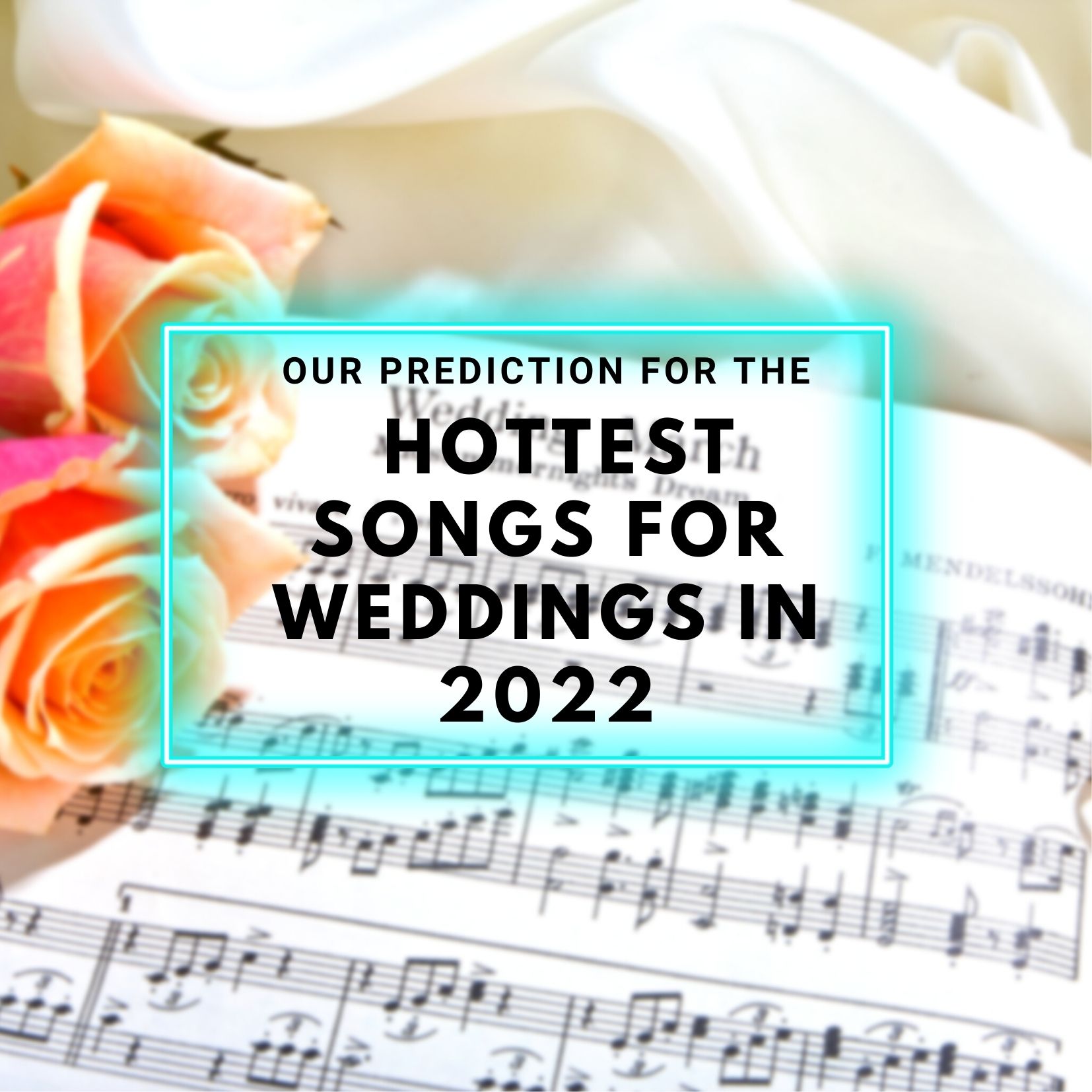 Wedding DJ Music Melbourne: Our Prediction for the Hottest Songs for Weddings in 2022
Choosing wedding songs could be tricky because many couples still classify them separately as ceremony, first dance, and dance floor songs. Couples must be certain which is which. 
Years ago, those that dominated the scene were the likes of "All of Me" by John Legend, "A thousand Years" by Cristina Perry, and the classic "Can't Help Falling in Love" by Elvis Presley.
But if we would stick to our guns, there would always be stapled songs that most Australians still see as the best songs for their wedding. Across the web, there are actually rich repositories of songs that fill in for the choice of the hottest ones and here are a handful of them:
Eyes on You by Chase Rice – 

Love is a journey and that past, present, and fast forward to the future, some things will remain constant.

Silly Love Songs by Marilyn McCoo and Billy Davis – 

old school sound that still holds true to what love songs ought to be; they speak of love all out.

Speechless by Dan+ Shay – 

Years ago, yes, but still mesmerise and contain the depiction of butterflies in the stomach of couples who are down to their big day and anticipating after a few minutes they would finally say "I Do." There are things that we get lost for words because they are just too good to be depicted.

Love Someone by Luke Combs –

 Powerful vocals and uncomplicated lyrics tell of what profound love is.

The Long Way by Brett Eldredge- 

Let yourself

 

captivate again and look back on the first day you first held the gaze of your beloved with this song.

Never Worn White by Katy Perry- 

Suggestive of confronting one's fear of plunging into the unknown and finally admitting to the possibility of opening doors to love that lasts a lifetime. This heartfelt song also mirrors the most crucial reality for every woman, finding and keeping love too.

Adore You By Harry Styles –

 Was it a love potion or a song? Or both? Just simply get swoon over by the lyrics and the voice of the singer, perhaps.

Saved My Life by Sia-

 Rawness of Sia's voice echoes the message of just hoping for the good things, even love, and it will come to you in the most unexpected time to tear down life's darkest moments.

Finally// Beautiful Stranger by Halsey- 

We have been used to Halsey's danceable hits but taking things slow never tarnishes her talent but all the more highlights it in this song. Nice to hear that "finally safe for me to fall." And that says it all for most of us.

Best Part of Me by Jeremy Renner- 

Who said Hawk-Eye is only good in shooting arrows? Obviously, he could also carry a beat. And wow, rich in dynamics too, and the story of the song lends itself to the fact when love is true, distance and time never mellow it—fitting for couples who have endured LDR (Long Distance Relationship) until tying the knot. This could also be good for the Father and Daughter Dance if you happen to see the official music video that would tell you why.
Predictions are just that, but they could be altered from time to time. As in this case, for the current year and the next ones, wedding songs depends not only on the fad but also on the personal taste and preference of each couple. What is important is that the choice of songs is agreed upon; and that the playlist hits hard everyone and sends across clearly the message of love.
---
Wedding DJ Music Melbourne Hottest Songs Prediction blog by Yarra Valley Wedding DJ
For more information about our Wedding DJ Yarra Valley services, you can contact us at 0411 587 506 or click here. 
Want to add photo wedding entertainment Melbourne? Click here for more information.