Wedding Music Yarra Valley Blogs
Read on for more Wedding Music Yarra Valley song tips and ideas for your special day!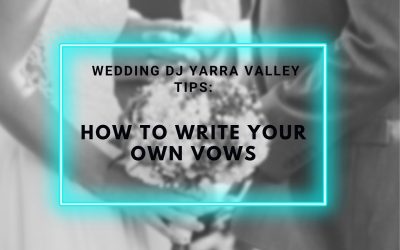 One of the most exciting parts of the wedding ceremony other than the anticipated actual "I dos" would be the wedding vows.
How To Choose The Perfect Wedding DJ Melbourne Tips There are a lot of key factors for the wedding reception Melbourne that can make or break the big party. Most people are looking for their reception to be a fun time for everyone. This means that the food should be...
Why if you want a Five Star wedding, you need to pick a Five Star Wedding DJ Melbourne & Yarra Valley Congratulations – you are engaged! - Wedding DJ Melbourne & Yarra Valley Blog written by Matt Jefferies Entertainment Now the hunt is on for the most...
Wedding DJ Melbourne Responsibilities By Matt Jefferies Entertainment It is essential first to understand what responsibilities a modern wedding DJ Melbourne responsibilities should have for your wedding reception. The foremost responsibility, as you may imagine, is...
How To Choose Between A Wedding Band & Wedding DJ Melbourne Planning Your Reception. How do you choose between hiring a wedding DJ Melbourne planning or a live band for your wedding reception? Not to stress, I have broken down the key deciding factors for both...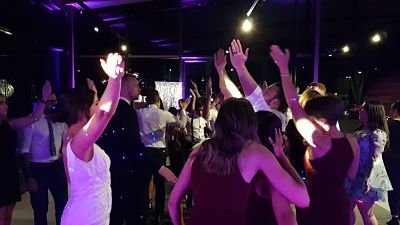 Why Your Wedding DJ Melbourne Might Be The Most Important Business You Hire What most people do not realize is that a wedding DJ Melbourne does SO much more than simply press play music, and for this reason, picking the right wedding entertainment Melbourne DJ can...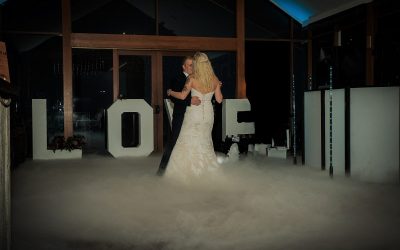 DJ work is all-inclusive of producing anticipated playlist or set of records to be spun during the wedding reception. MC or Master of Ceremony is obligated to define the details and intricacies of the program at the wedding reception.
Need a Yarra Valley Wedding DJ For your special day?